If you like ventriloquists, you're sure to have heard of Jeff Dunham. If not, you should have – so let's help introduce you to the famous ventriloquist and master comedian.
He's been called "the most popular comedian in the United States" by Time magazine, named in Forbes's Celebrity 100 'list of most powerful entertainers' three years running, and his YouTube videos top 1 BILLION views.
He's THAT guy that is often credited with revitalizing the art of ventriloquism and bringing it kicking and screaming into the 21st century.
So let's take a look at what makes Jeff so good, and hopefully inspire other would-be ventriloquists to follow in his footsteps.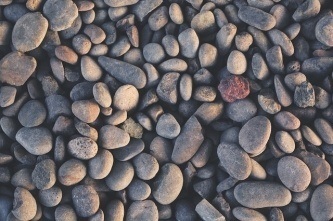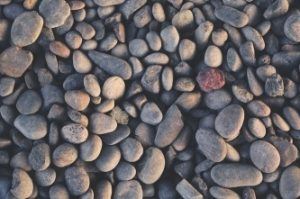 It's often overlooked, but comedy skills are vital for a successful ventriloquist. It's simply not enough to be a skilled puppeteer, or to be able to 'throw your voice' effectively – you need to kill with your comedy also.
Not only is Jeff's material funny, it's brave, bold and certainly not scared of pushing any boundaries – or buttons. Who else but Jeff could bring a character such as Achmed – The Dead Terrorist to the public at a time when political correctness and the War on Terror has seemingly caused everyone to become over-sensitive?
Imagine how bringing a character such as Achmed to the public could have fallen flat. However, not only does the public love Achmed, but the stronger his material gets, the more the audience laugh.
Take a look how Achmed introduces himself, his voice, his utterances and listen to how the crowd laugh along – constantly!
Although Jeff really hit the comedy big time in the early 2000s with his Comedy Central specials, he is still as prolific today as when he was starting out. He actively tours the world, produces videos and sell-out shows, along with appearances on major TV programs on a seemingly endless loop.
With such a compelling and popular following, it would be relatively easy – and understandable – for such a famous ventriloquist to sit back and enjoy the rewards of his success – he's earned millions after all.
However, unlike most people who perhaps would be happy to enjoy his fame and celebrity, Jeff pushes himself to create new characters, new material and tour at an almost prodigious rate.
There really does seem to be no keeping up with Jeff, and long may that continue we say!
Along with characters, material and comedy, it's often overlooked that ventriloquism is a physical art – it takes real effort, concentration and work consistently to put on a great show.
Think about that when you watch Jeff – he makes ventriloquism look so effortless doesn't he? We seem to forget, whilst we are laughing along, and listening to him and his puppet's banter, that there is a master ventriloquist working the doll, the voices, the expressions.
What about his voices? How is possible he can have so many different accents, delivered pitch-perfect and with perfect comedy timing?
Look at his movements – he's so engaged in his act and with his puppets, we are dragged into the repartee so much we're not even aware Jeff is cunningly diverting our focus exactly where he wants at every second.
If there's one thing that typifies Jeff's constant quest for development and improvement, it's his range of characters he introduces. Clearly not one to rest on his laurels with Achmed, Jeff has since brought us:
Little Jeff
Jeff Dunham as an ventriloquist dummy.
Walter
The grumpy, restless, old man who "doesn't give a damn" who he offends when he speaks his mind
Peanut
Unlike some of Jeff's other characters, Peanut is not modelled on a stereotype, but instead allows Jeff to explore his hyperactive, ADHD side through a variety of rapid-fire utterings.
Jose Jalapeño on a stick
Jose is a talking jalapeño, with a thick Hispanic accent, and is often used in association with Peanut to show Jeff's ventriloquist skills at managing two dolls concurrently.
Bubba J
A beer-drinking redneck, whom Jeff describes as 'white trash trailer park'
Sweet Daddy Dee
Although Jeff introduces Sweet Daddy Dee as his manager, the interplay between them sug-gests he considers himself a pimp, which leads to many witty interchanges between them.
Melvin the Superhero guy
Melvin is Jeff's answer to the recent spate of superhero movies and their popularity, with the running joke being that Melvin actually has no superpowers.
In addition to creating, writing and performing with his puppets, Jeff also makes them himself too – how seriously skilled is this guy?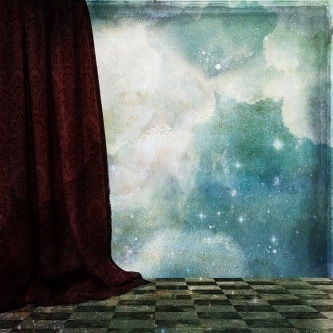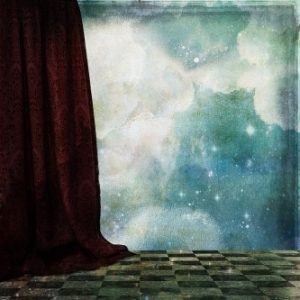 Along with being topical, politically incorrect and most of all, extremely funny, Jeff delivers his zingers with effortless charm and split-second timing.
Watch how Jeff provides the perfect straight man to his crazy characters – it's hard to believe he's actually working those puppets, isn't it?
Watch how Jeff has a different persona when working his characters, how he reacts to them, has a different attitude – he's really a master of presentation and as compelling to watch as his puppets.
Jeff Dunham – officially the best ventriloquist in the world?
So, looking at all of the above, as well as laughing along at Jeff and his range of side-splitting characters, it's easy to see why he's one of the best ventriloquists in the world, isn't it?