How many famous female ventriloquist names do you know?
That's right – perhaps, erm, none?
Time to think again then – after reading this, you won't be able to forget the name of Nina Conti.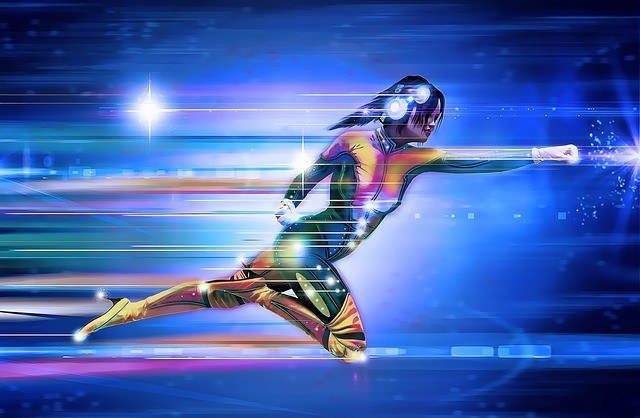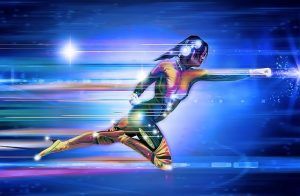 Just when you think you have seen the whole range of ventriloquists and their puppets, ranging from the debonair Ray Alen and Edgar Bergen through to the politically incorrect Jeff Dunham or Terry Fator, there comes along a refreshing newcomer like Nina Conti to shake up the stuffy male-dominated arena.
Young, British, attractive, quiet, sweet and softly-spoken, when you first see Nina you may wonder how on earth she's going to make it in this macho world of brash puppetry?
A classically trained actress, Nina introduces her comedy alter-ego Monk, who just happens to be a foul-mouthed, childish monkey puppet totally at odds with her charming, 'girl next door' appeal.
What then follows, in a perfect example of professional showmanship, is a sublime entertainer who knows what the audience wants – the shock of hearing a diatribe of 'near the knuckle comedy' from such a sweet angelic and charming lady.
Watch this clip below to see Nina and the rather deadpan, almost sinister, Monk
See, even though we know its Nina giving Monk his rowdy antics and vulgar voice, there's something primal about hearing this lady talk dirty and be as rude as can be. Perhaps it's because no female ventriloquist has managed to be as brazen to out-swear her male counterparts, and certainly not be as witty, smart or talented.
However, as well know, ventriloquists need to be more than a 'one trick pony' and cannot rely on just one ventriloquist dummy, no matter how compelling, charming and downright amusing they may be.
So Nina brings us another crowd favorite, her ventriloquist doll called Granny, who just happens to be a sweet, gentle Scottish grandmother.
See how Nina balances superb puppetry, whilst breaking 'the fourth wall' and at the same time bringing us in to the lovely interplay between ventriloquist and doll.
Who isn't touched by this sweet, lovely lady and her equally engaging grandmother?
Nina's talents as a ventriloquist are far more than just dirty words and touching the heartstrings though, as her stagecraft, voice skills and crowd work come to the fore when she brings in members of the audience.
Watch this clip below to see how she turns two shy, nervous crowd members into potential lovers, with the aid of clever puppetry and face masks
Look how well Nina cajoles, supports, and engages her two different helpers, whilst at the same time keeping us laughing at the voices, comments and also the human puppetry.
What a perfect example of professionalism, and showmanship Nina embodies, and you too can learn some of the skills she displays such an aptitude for by trying out this highly-recommended Smart Way to Professional Showmanship course here.
So, as you can tell, we're big fans of Nina here and you're bound to be hearing a lot more of this super-talented 'vent' who's single-handedly raising the bar for women's comedy and ventriloquists.
It just so happens, one of the best ventriloquists in the world you can watch today, also happens to be a female ventriloquist – Nina Conti.