Long anticipated Learn Ventriloquism review is finally here! Find out more why this brilliant online ventriloquism course is a true gem for many ventriloquists.
Ventriloquism is the ability to throw your voice so it appears to be coming out of puppeteered dummy.
Good ventriloquism comes in the form of a comedy show performed by a professionally trained ventriloquist with the stage prop of one or more puppets. Examples of famous ventriloquists include: Jeff Dunham, Terry Fator and Jay Johnson.
Many famous ventriloquists make their living doing weekly shows, acting on Broadway or touring nationally. The ability to travel, to entertain and to make a living having fun is what draws so many people to want to become a professional ventriloquist.
With ventriloquism being one of the hottest forms of variety entertaining, Learn Ventriloquism is helping regular people achieve their dream of being a ventriloquist.
Why Learn Ventriloquism will give you the best chance of becoming a professional ventriloquist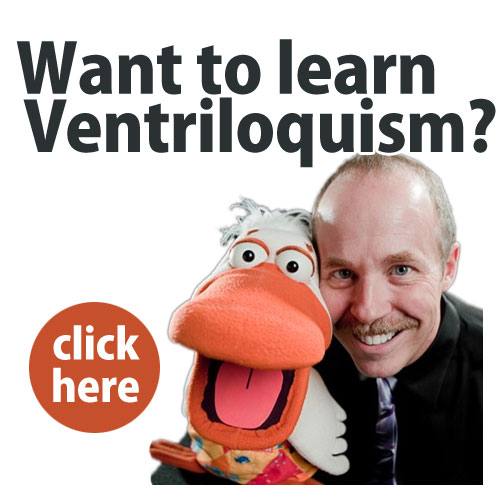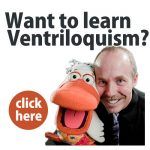 Lots of ventriloquist courses exist. You can even YouTube "how to be a ventriloquist" lessons. But nothing compares to learning ventriloquism from a professional. Tom Crowl still performs shows, and entertaining is his primary source of income. So, when you learn from Tom Crowl, you are learning from someone still working in the industry, not someone outside looking in.
Learn Ventriloquism's online video course offers you all the tips, tricks and instruction you require through 36 detailed videos with professional ventriloquist Tom Crowl.
How Learn Ventriloquism can help you get what you want
Tom Crowl is still performing and still entertaining crowds. He knows what audiences expect, and how to keep his material fresh and relevant. When you learn from him, you are learning proven techniques that can help you launch your ventriloquism career as soon as you've finished the course.
This online video course is just like taking private lessons with a ventriloquist; only you get to do it in your own time at your own pace, and in the privacy of your own home.
If you want to entertain a crowd, make people laugh, and eventually draw a paycheck you can live off, then Learn Ventriloquism by Tom Crowl might just be what you're looking for.
What I like about what Learn Ventriloquism has to offer
AS I've already said: Tom Crowl is an expert. The man has been performing ventriloquist acts for over a decade. The fact that he is still performing, still drawing a crowd and still making a living from it, should be testament enough of his skill and expertise.
When you sign up to Learn Ventriloquism's online video course you are receiving quality, actionable advice from a leader in the industry. Unlike shoddy YouTube videos, books or "how-to" blogs, Tom Crowl's videos offer a step-by-step guide to get what you want.
5 reasons why I think this is the only "how to be a ventriloquist" course you'll ever need
Crowl's online video course has already helped hundreds of people to achieve their dream of becoming a professional ventriloquist. Here are five reasons why this is the only "how to be a ventriloquist" I think you will ever need to take:
High definition videos with detail instructions and close-up views of difficult techniques
36 lessons which will build your skills incrementally.
You are taught puppeteering as well as staging, scripting writing and presentation skills.
The course is time-released; each day you receive a lesson, giving you time to master it before moving on to the next lesson.
You also have the option of buying the 36 courses outright, so you don't have to wait if you don't want to.
Where I see this course falling down
The benefits of this course are great: you get a professional ventriloquist teaching you, and in the privacy of your home. However, if you're the type of person who likes to ask questions during class. You can't. Your options are to send an email, or jump on the forum to ask a question—which can slow you down considerably.
There's no written material, and for those of us who learn better with a mix of video and written material it would definitely mean a slower learning process. Without physical reference material, you'd have to print it off or deal with staring at a screen.
These are minor gripes, because at the end of the day, it's a fairly well-priced course. Especially when you consider who is teaching it, and what you will get out of it.
Why I'd rate Learn Ventriloquism highly
When you look what you're getting, and the cost of it, the deal is pretty sweet one. You get to learn how to be a ventriloquist from a professional, still performing, ventriloquist: in the privacy of your own home.
So, if you want to be a ventriloquist, you really have nothing to lose, try out this awesome course here. And if you're really not sure—you can try the first five lesson for free!